Professional mc host
Our MC's are renowned as the best in the business as they host you and your mates all night long with party games and shoutouts throughout the night.
Venue bar vouchers & VIP entry
Enjoy 4 of the most popular Gold Coast nightclubs on the Surfers glitter strip.
Private security for your safety
Our large groups feel super safe with our very own private security.
Professional photographer
Snaps all the action for our Facebook page for you to download.
Awesome prize giveaways
We love to reward our new party mates with awesome prizes when you win the party games
We also provide a VIP discount Pass
Our party guides are on tour to run party games and ensure your night is fun filled full of memories.
Ultimate VIP discount pass
Our pass valued at $500, jam-packed with deals for local Gold Coast attractions and clubs.
Add the Wicked Party Bus
Why not add the VIP touch with our 2 hour Party Bus tour before you head back into Surfers Paradise, see below for your 2 choices of party tour.
which party tour do you want?
Choose between 2 Party Tours, OPTION 1 our awesome Surfers Paradise party tour to 5 amazing venues for one night only, or OPTION 2 is our VIP two night pass for our Surfers Paradise party tour, enjoy both Friday and Saturday night with Wicked Nightlife Tours!
One Night Pass $49SURFERS BIGGEST PUB CRAWL
OR
Two Night Pass (Fri & Sat Night) $80SURFERS BIGGEST PUB CRAWL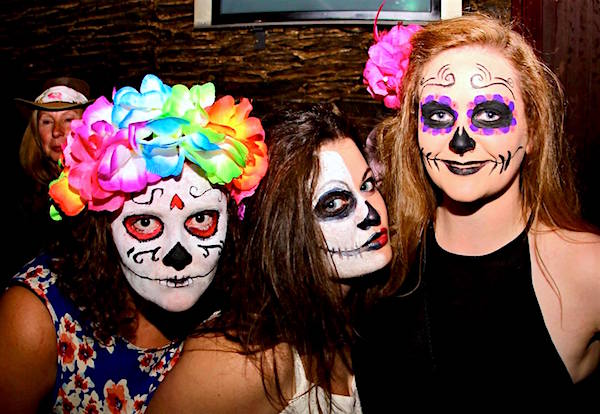 Day of the dead in the Gold Coast
The Day of the Dead is going to be a huge night and we want to be all out in force to take on the town Mexican festival style. Experience the VIP treatment as we only team up with the most elite Bars and nightclubs. You don't want to miss this wicked event.
Day Of The Dead Night Clubs
Venues we will be going to, not necessary in this order
Events
WICKED SPECIAL EVENTS
Follow Wicked Nightlife on Instagram