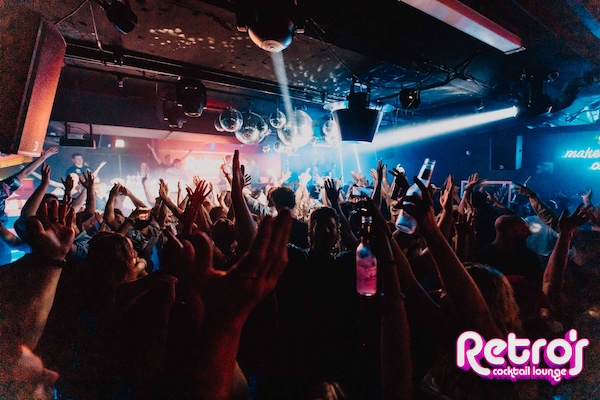 Old School Retro Music
Let's take it back retro, it is in the name. Bring back those hearty, nostalgic and good memories of the 80's, 90's and 00's at this night club that knows the quality music of that era. This is THE music to get your groove on and bust out your best moves if you are the dancing party type.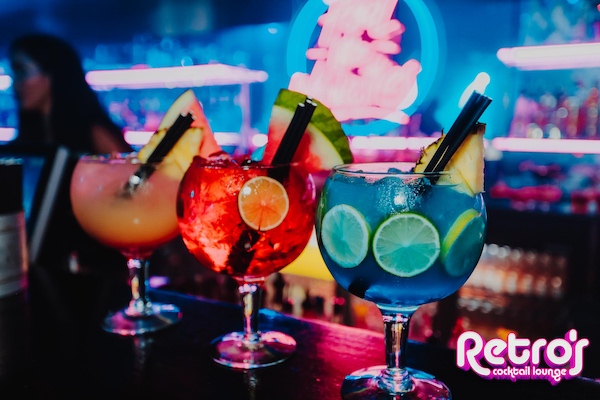 Famous Fishbowl Cocktails
The bar menu has quite a retro vibe to it, including classics like pina coladas, mojitos, and margaritas, along with espresso martinis and long island iced teas. Bottle service with Grey Goose Vodka is offered, as well as VIP booths, so you can party like a 90s superstar!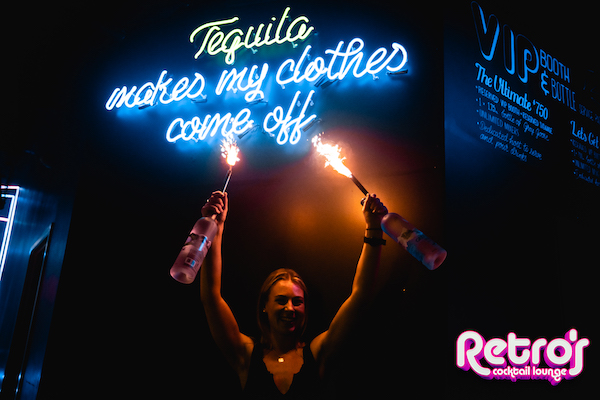 Events and Functions
Retro's offers a jam-packed calendar of fascinating themed events throughout the year, proving that they aren't afraid of a theme! So, without any hesitation, gather your friends, throw on your dancing shoes, and prepare to enjoy a fish bowl and start breaking moves at Retro's Cocktail Lounge till the sun rises!
GET a Quote
DO YOU WANNA ROCK OUT AT RETRO'S GOLD COAST?
Retros Cocktail Lounge is the hottest club in Surfers Paradise and have amazing deals on exclusive booths. Whether it's for a birthday, hens party or a girls night out Wicked's specialised event planners will organise an unforgettable night at Retros! The Wicked Nightlife Tour team joins the crew at Retros along with the other epic nightclubs throughout the year, so get in touch today for an epic Gold Coast night out!
Jot down your info in the form below, let us know what you are looking for & our wicked event planners will call you inside 48 hours or you can give us a bell Monday to Friday 9.00am to 5.00pm & Sat 10am to 2 pm on 1300 830 002.
Events
WICKED SPECIAL EVENTS
Follow Wicked Nightlife on Instagram