We've all woken up after one of those long nights where we barely remember what happened. It happens to the best of us. If you've experienced this, then you've probably also experienced the inevitable hangover that comes along with it. The room is spinning, your mouth is dry, and you're desperately trying to piece together what happened the night before. It's all a blur, and the one thing you're probably craving to rid you of your hangover is caffeine, caffeine, and more caffeine.
Coffee is, after all, quite possibly one of the best hangover cures out there. But it can't just be any coffee. It's got to be some fresh, delicious, and steaming coffee that packs a punch of caffeine and hits you the moment you taste it. Most people swear by a good cup of coffee to cure a hangover. It gives you that energy boost you need to wake up and feel less sluggish, and, ultimately, get you on your feet as you kiss the hangover jitters goodbye. The Gold Coast has some of the best coffee in Queensland. Here are 5 of them.
1. All Time Coffee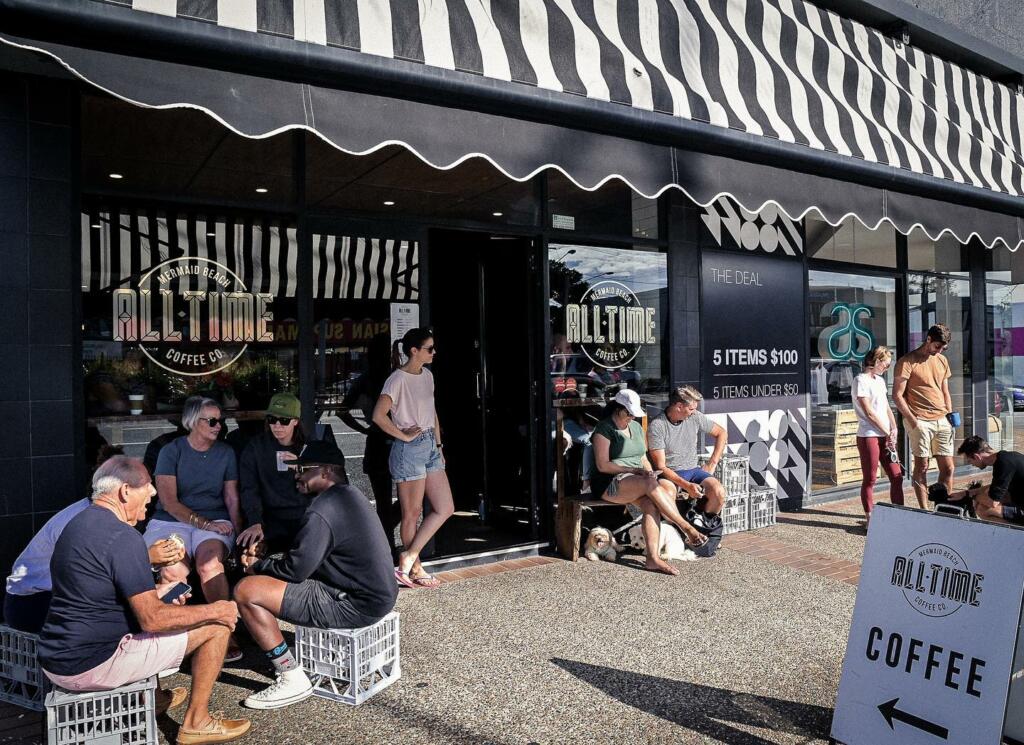 All Time Coffee is one of the Gold Coast's most popular coffee joints, and has quickly become a local favourite. Located in the heart of Mermaid Beach, All Time is best known for its laid back vibe, ultra friendly staff, and gourmet coffee made from Australia's highest awarded coffee beans – Bellissimo Coffee. 
The cafe has a trendy, industrial chic interior and delicious baked goods and treats, including some of the Gold Coast's most mouth-watering bagels, cookies, and muffins. All Time is a place where the barista knows all the locals' names and orders. It's pup-friendly and has great vibes, chill music, and couches and tables to sit at and relax as you nurse your hangover. With its ideal location only a short distance from the beach, its modern design and welcoming vibe is what distinguish it from other coffee shops in the neighborhood. 
The environment and staff are what really make All Time Coffee stand out. There are many places to sit inside and outside of the café, which exudes a warm and laid back atmosphere. You'll feel at home at All Time, even while you're nursing a killer hangover.
Address: 1/2478 Gold Coast Hwy, Mermaid Beach QLD 4218
2. Stairwell Coffee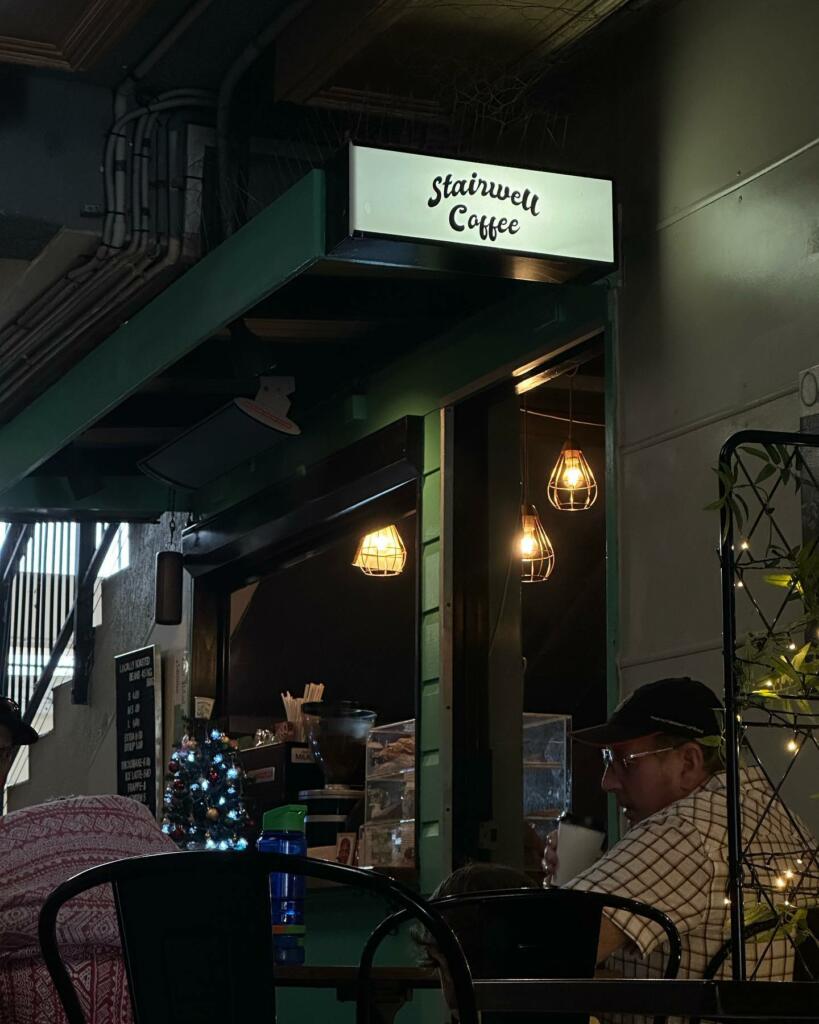 Stairwell Coffee, located in the heart of Surfers Paradise, is a popular coffee shop known for its great quality, great breakfast, and great vibes. Some may consider this cafe a hole in the wall, but don't let it deceive you. 
Stairwell Coffee specializes in cold brew and espresso. If you're looking for more of a quiet place while you nurse your hangover and want to get some good hangover breakfast and coffee, Stairwell is a must-visit. It's located in an alley underneath a staircase (hence the name), and is a charming little place with an edgy vibe and cold brew that's a must try.
Address: Shop 67/3131 Surfers Paradise Blvd, Surfers Paradise QLD 4217
3. Commune Cafe
Commune Cafe, located in Burleigh, is a popular, bustling cafe with a focus on organic foods and delicious coffee. They have unique, vintage decor, organic coffee, and a quirky, colourful, vibe that gives it a cult following in the Gold Coast. They also offer tasty, light meals that are perfect for any hangover, and delicious hand-squeezed fresh juice. It has a trendy vibe that fits right in with the Gold Coast, making it a must-visit for any person suffering from a hangover in Burleigh. 
Address: 1844 Gold Coast Hwy, Burleigh Heads QLD 4220
4. ELK Espresso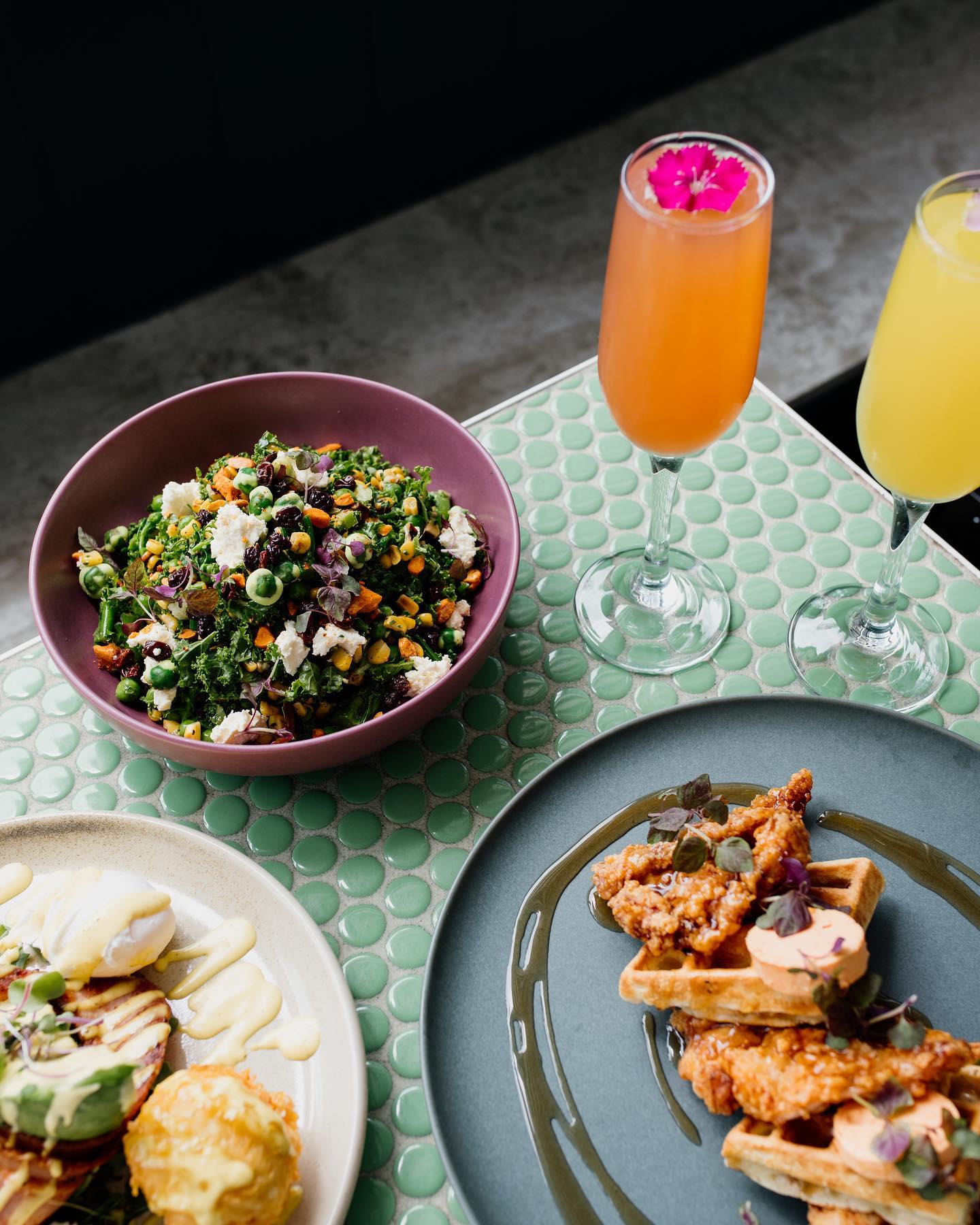 Elk Espresso, located in an ideal location in Broadbeach right across from the beach, is a trendy spot with delicious coffee, delicious breakfast food, signature dishes like tempura eggplant, and specialties like Lindt hot chocolate that are bound to make your mouth water and your hangover melt away. If you're looking to try something new or are just desperate for a greasy breakfast to cure your hangover, ELK Espresso is the place to go. 
Address: Shop G044 Oasis Shopping Centre, 12 Victoria Ave, Broadbeach QLD 4218
5. No Name Lane Cafe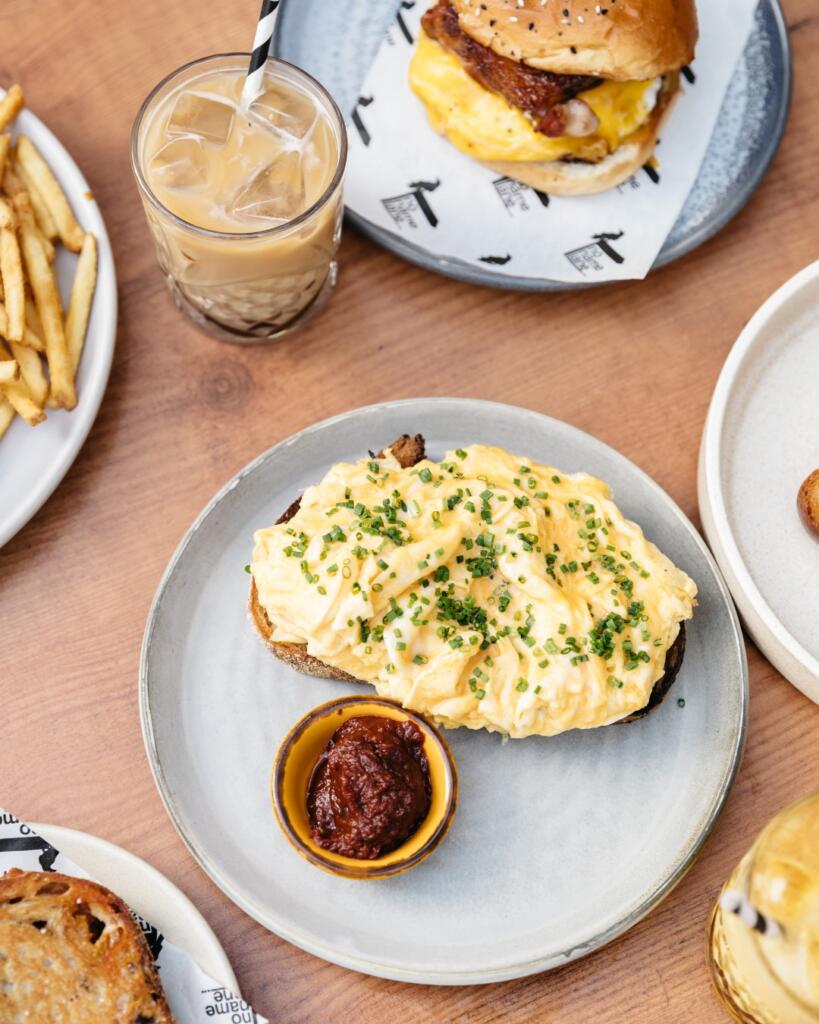 No Name Lane Cafe, located in Broadbeach, specializes in delicious coffee and fresh made meals. They are located in a laneway without a name just off Oracle Avenue, but despite their hidden spot, they tend to be very busy. They are best known for their espresso and iced lattes. Although they have great coffee, if your hangover is raging and you just can't quite deal with a busier crowd, this place might not be for you. If you're up for it and are in desperate need of good coffee and baked breakfast rolls and toasties, No Name Lane Cafe is the place for you.  
Address: 17-19 Elizabeth Ave, Broadbeach QLD 4218