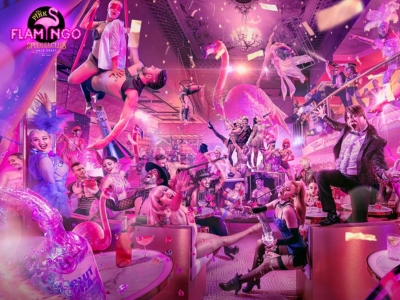 Show-stopping Shows
This luxury-designed venue has a permanent theatre that showcases three productions – the "ZIRQUE LA LA", A Sexy Riotous Circus Cabaret, "Forbidden", which promises to be provocative, daring, and scintillating adult entertainment, and "Ripped", which boasts being "the ultimate male revue". The three shows feature world-class international artists from Las Vegas, New York, London and beyond.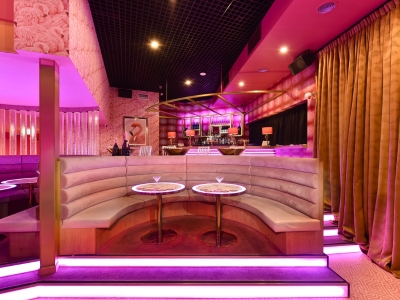 Signature cocktails and speciality bites
The world's first Spiegelclub, The Pink Flamingo's theme flows through to its cocktail and food menu. You'll find divine tipples, such as "Tickle Me Pink", "The Showgirl", "Madame La Fleur", and "Midsummer Fling", to name just a few. As for nibbles, you can tuck into duck spring rolls, fish tacos, or fish or chicken bao buns.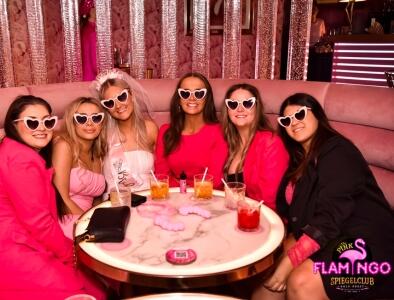 Spectacular areas to celebrate in style
It's no wonder The Pink Flamingo has established itself as a 5-star venue – when it comes to celebrating in style, the establishment goes all out. You can choose between five areas – The Nest, The Birdcage, The Main Room, The Whole Shebang, and Say Yes In The Pink Palace. Group Bookings are also available, as is VIP bottle service. Whichever package you choose, you'll be guaranteed free-flowing drinks in stylish surroundings.
GET A QUOTE
DO YOU WANT TO STEAL THE SHOW AT THE PINK FLAMINGO?
The Pink Flamingo has so many package options that choosing what's best for your group may be tricky. That's where Wicked comes in – we have been providing VIP experiences on the Gold Coast for over 15 years. We have a dedicated event planning team who craft the perfect event to ensure your group has the most unforgettable experience.
To have the best night of your life, don't hesitate to get in touch with us. You can contact us by filling in your details in the form below or call us directly on Monday to Friday, 9.00 am to 5.00 pm on 1300 830 002.
Events
WICKED SPECIAL EVENTS
Follow Wicked Nightlife on Instagram