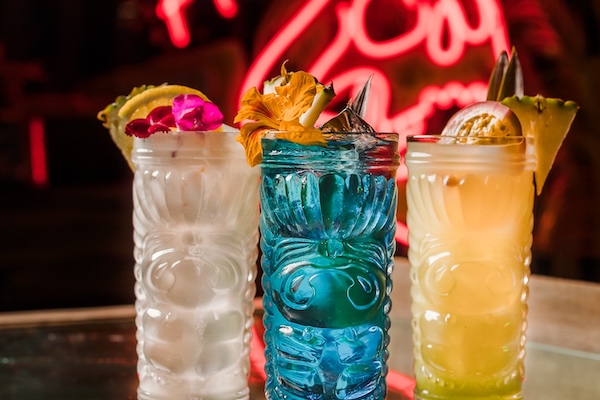 Tropical-Style Rum Bar
Taboo Tiki is primarily a rum bar, with roughly 30 different varieties (with more on the way), as well as a variety of rum-based tropical-style cocktails. There are beers on tap as well as a variety of different spirits, including small-batch Australian gins.  There also will be a food component added in the near future to satisfy those late-night desires, so keep your eyes peeled.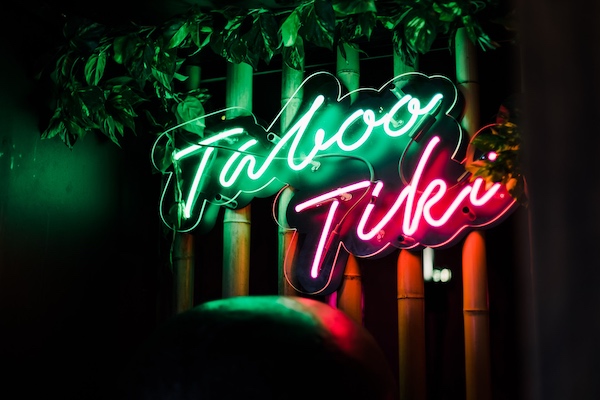 Tiki Themed Venue
Taboo Tiki is the next endeavour from the same people who brought you Aloha Bar & Dining, a popular but neatly tucked away bar in Broadbeach. Together with interior drenched with eye-catching hand-painted works by artist Le Grizz, the new Surfers Paradise addition has a similar tropic and tiki-esque ambience to its Broadbeach brother. There are booths and lounging nooks all throughout, and yet no matter where you sit, Taboo's hanging tiki heads will be checking up on you while you sip.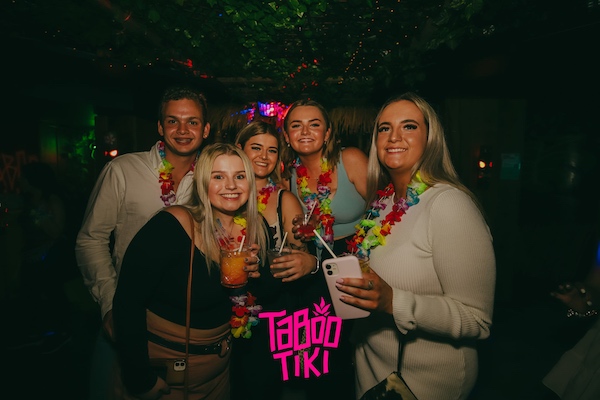 Hidden Gem
Hiding in an Orchid Avenue lane that's loaded with street art (look for the neon tiki head sign) is where you'll discover one of the coolest bars in Surfers Paradise, Taboo Tiki. Inside, there's a massive rum bar spewing fantastic OTT tipples that are served in classic porcelain tiki cups. There are also uber-cute South Pacific-style huts you can reserve for special parties, in addition to adequate tables and seats.
GET a Quote
WANT TO BOOK A BOOTH AT TABOO TIKI?
With a pumped up atmosphere, you will have a night to remember at Taboo Tiki. Whether you're celebrating a bucks or hens party, birthday party, or just want to have a good night out, you will not be left disappointed. Contact the team at Wicked Nightlife Tours for the easiest way to experience the Taboo Tiki.
Just fill in our contact form below with some info about what you are interested in and our team will get in touch with you within 48 hours or you can call us Monday to Friday 9.00am to 5.00pm on 1300 830 002.
Follow Wicked Nightlife on Instagram