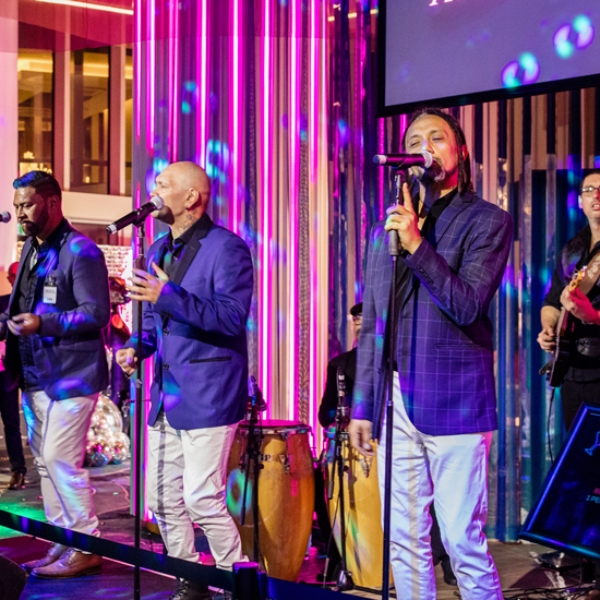 Fantastic Entertainment
Whether it's listening to live music or DJ's spinning tunes that keep you dancing all night long or taking in a drag show or a comedy night, there's something for everyone under the disco ball at the Atrium Bar. And don't forget about those cocktails – they are superb!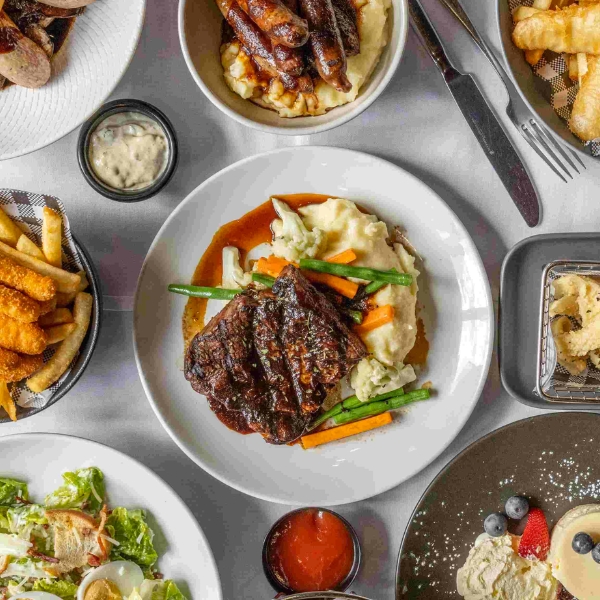 Mouthwatering Food Options
To get you in the party mood, the Atrium Bar offers up delectable light fare that pairs perfectly with their extensive cocktail list. Why not try their sun-dried tomato arancini with chipotle mayo or seasoned wedges? Or you can tuck into a roasted pumpkin, feta, cherry tomato pizza or a chicken, mushroom, capsicum, and onion pizza. The options are endless.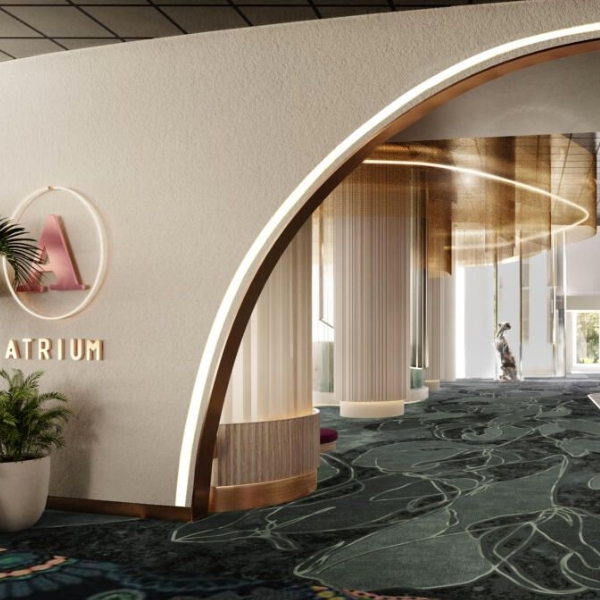 Booths for every occasion
Given the Atrium Bar is such a hip and happening spot, it's the perfect place to book a booth for special occasions. Whether it's a birthday, hens or bucks do, or you want a wild night out, booking a booth is a must and will ensure it's a night to remember.
As one reviewer wrote: "Fun time, laughter and nice, cold drinks."
GET A QUOTE
HAVE A STARRY NIGHT AT THE ATRIUM BAR
If you want to really live it up, Wicked can help you secure one of those much-coveted comfy booths at the Atrium Bar. The Wicked Nightlife Tours visits the Atrium Bar and other amazing Surfers Paradise nightlife venues every week, and we're renowned for creating memorable experiences.
So, if you're ready to party in style, book one of Wicked VIP services. You can contact us by filling in your details in the form below or call us directly on Monday to Friday, 9.00 am to 5.00 pm on 1300 830 002, where one of our expert team will be more than happy to create a truly Wicked night out.
Events
WICKED SPECIAL EVENTS
Follow Wicked Nightlife on Instagram