Coolangatta is the Gold Coast's most laid-back suburb yet offers just the right amount of buzz to give it a lively atmosphere. With just as much happening during the day as when the sun begins to set, it's undoubtedly one of our favourite beachside suburbs.  At the very southern end of the Coast, you'll find this overgrown town is home to everything from bars and wine bars to hotels and surf clubs. They've even got a couple of nightclubs to throw into the mix, ensuring you'll always find something to tick all your boxes. 
Whether it's an afternoon cocktail, some locally brewed craft beers or a pub meal with a delicious wine, there's something for everyone. But the key to getting the most out of your night in Coolangatta is knowing where to find the best places. While the centre of activity is largely held together in the one main strip, it takes a bit of local knowledge to find the best after-hours venues.  Luckily for you, that's exactly where we come in. Our team at Wicked Nightlife Tours have sipped and sampled our way around the team to map out a full plan of exactly where to go and which bars are worth your pennies. To make your job even easier, we've rounded it all up into our top picks so that you know exactly where you need to be and when you need to be there. 
Keep reading to find the best bars in Coolangatta.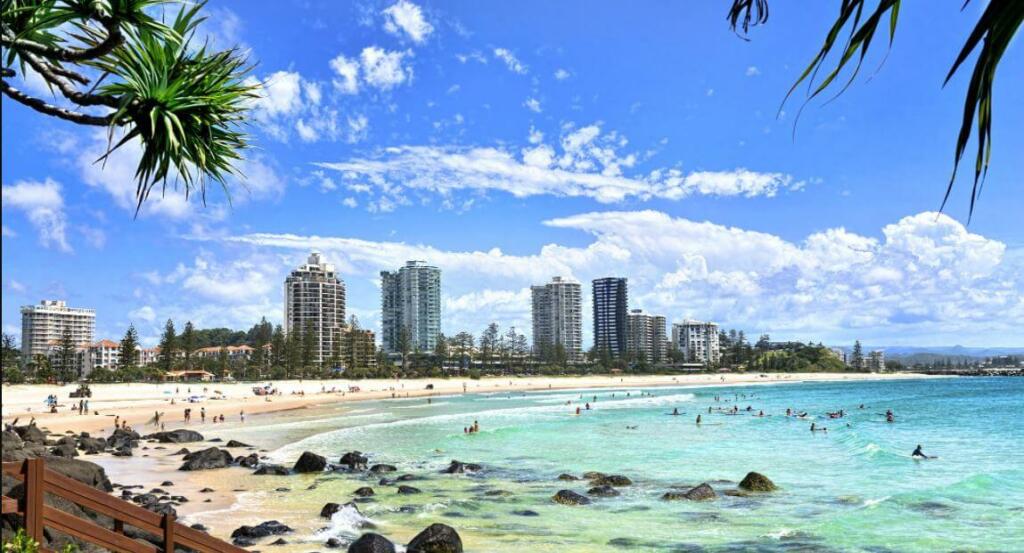 Top Coolangatta Bars 
Eddie's Grub House may seem intimidating from the outside, but once you get past the grungy exterior and edgy design, you'll discover exactly why this joint has become a local institution. In between the abundance of pirate bears and anchor tattoos, Eddie's welcomes anyone and everyone who appreciates a hearty (read: HUGE!) burger and a stiff whiskey on the rocks. Whether you're popping in on a Tuesday evening or swing by on a Saturday night, there will likely be live blues, rock'n'roll and vinyl playlists of local DJS to set the mood. If you're looking for somewhere to park up until the early hours of the following morning, then you've come to the right place. Not only have they got their shelves stocked with the very best liquor, but they've also got an impressive range of craft beer on tap, including the locally made crowd-favourite – Stone and Wood. Between that and the wine list, you'll have no shortage of drink options to keep you going. 
Where: 171 Griffith Street, Coolangatta 
While it's most commonly known for its incredibly long lunches, Baskk at Kirra Point is just as good as an after-dark destination. Sitting right on the cusp of Coolangatta and Kirra, you'll have a front row view of the ocean and coastline up towards Surfers Paradise. The only thing between you and the water is the beachfront road and boardwalk, which provide plenty of people-watching opportunities too. Dressed in naturally earthy tones, rattan, driftwood and whitewashed furniture, the interiors are just as pretty as the surrounding landscape. Pull up a high-stool and order yourself a cocktail between 3 and 5pm any day of the week to make the most of the 2 for $20 Happy Hour discount. If you're more of a late-night drinker, please do know that the license runs until midnight so that you can linger on your cocktails until long after the sun goes down. 
Where: 52-58 Marine Parade, Coolangatta 
Bin 72 is tucked away in The Strand shopping centre and above the main beachfront road, which makes it a sensational spot to enjoy a peaceful view of the sunset or ocean glistening behind the Norfolk Pine Trees. As the name would suggest, you can expect an absolutely killer list of wines up for grabs, with an extra emphasis on red varieties. Another popular pick are their espresso martinis, which simply need to be tasted to be truly believed. Given it's an Italian inspired joint, you can also line your stomach with plenty of incredible fare. From baked cheeses to popcorn chicken with spicy mayo, you'll find something there for every craving and preferences. If you've never tried a Raspberry Amaretto Sour (shaken, not stirred) before, you'll want to blow your socks off at this joint ASAP. 
Where: Level 2, The Strand, Marine Parade Coolangatta 
What's a trip to the seaside town of Coolangatta without a stop in at The Coolangatta Hotel? This iconic spot is the ideal place to head post sunset, whether you're looking for a quiet night with mates or to boogie on the dance-floor until the sun is coming up. The classic Aussie pub and live music venue often features local and international bands, up-and-coming DJs and an all-round party vibe.  With the tunes pumping all night long, you can keep hydrated with all the classic pub drinks, as well as a small but mighty cocktail list. During the summer months, they even pull out the frozen marg machine to help you cool down after a particularly long session of strutting your stuff. Be sure to grab yourself an easy and cheap eat while you're there too.
Where: Marine Parade, Coolangatta 
Moxie's Rooftop Bar is the Gold Coast's latest addition to the rooftop scene. The incredible team behind this venue have worked hard to create a space that perfectly balances the ambience of a bustling nightclub with the offering of an incredible restaurant and bar. And well, they've hit the nail on the head in our opinion. It's a place to come together, enjoy some drinks, have a nibble and get groovy to the live music and DJ sets.  Located on Griffith St, it's an easy walk from the sands of Coolangatta Beach, so you can easily roll on over after a long day in the sun. The food is casual Mexican, including all your favourite tacos, nachos and dip combinations. 
Where: 2/152 Griffith St, Coolangatta