Eating and shopping your way around the Gold Coast has become a non-negotiable element of any trip to this sun drenched Queensland town over the years. Luckily for travellers, the glorious surf city has plenty of offers in this space. There are new restaurants popping up and stores opening or expanding every other day, which means you'll literally never run out of places to visit. 
While Gold Coast well and truly excels in these areas, there's only one thing it does better – nightlife. Everyone knows the glitter strip is the place to head for a wild weekend away or even just a laid-back celebration with your nearest and dearest. 
The beauty of having this reputation is that there are a seriously impressive number of places to pick from which offer something for everyone. On top of serving up killer drinks and epic food, plenty of these places cater to the smokers of the group to. 
To save you having to hunt out all the smoke-friendly places on offer, we've put together a list of our favourites so that you can make the most of your night out. Read on to discover the top 3 nightlife venues with smoking areas on the Gold Coast. 
Top Nightlife Venues with Smoking Areas Gold Coast
Rattlesnake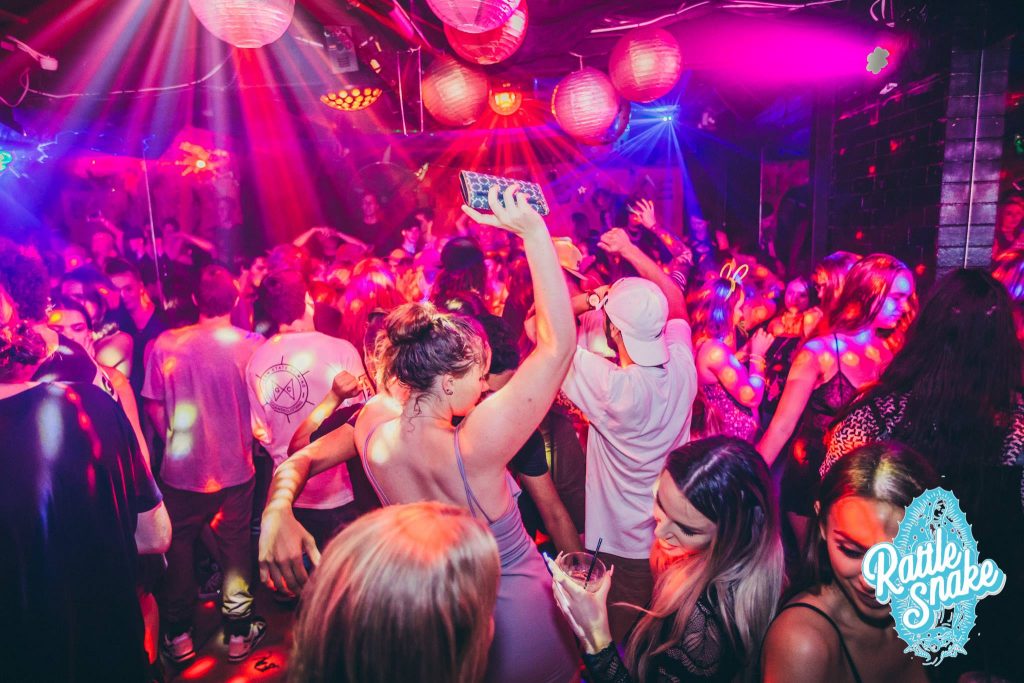 Long gone are the days that your only after-hours choices in Coolangatta were chain Mexican and cheap noodle takeaways. While you can still get your hands on plenty of South American and Asian inspired fare, plenty of new restaurants and bars are popping up in the far southern end. As a complete renovation during COVID-19, Rattlesnake nightclub is now one of the places to be in this not-so-sleepy beach town. 
With the motto of "having a good time", you can head to Rattlesnake with the guarantee that you're going to get a pretty damn genuine experience. The team behind this venue always goes the extra mile to ensure that everyone who talks through the doors has a completely sick night. As well as pumping tunes and pouring cheap drinks every weekend, you can also enjoy a smoke break out on the smoker's balcony. If you're here early enough in the night, you might even catch a glimpse of the gorgeous Coolangatta beach. If you're here later in the night, you'll still have the opportunity to soak in the saltwater air. They like to party and you like to party too – it's a match made in heaven! We'll see you there this weekend. 
Where: 23 McLean Street, Kirra
Garden Kitchen Bar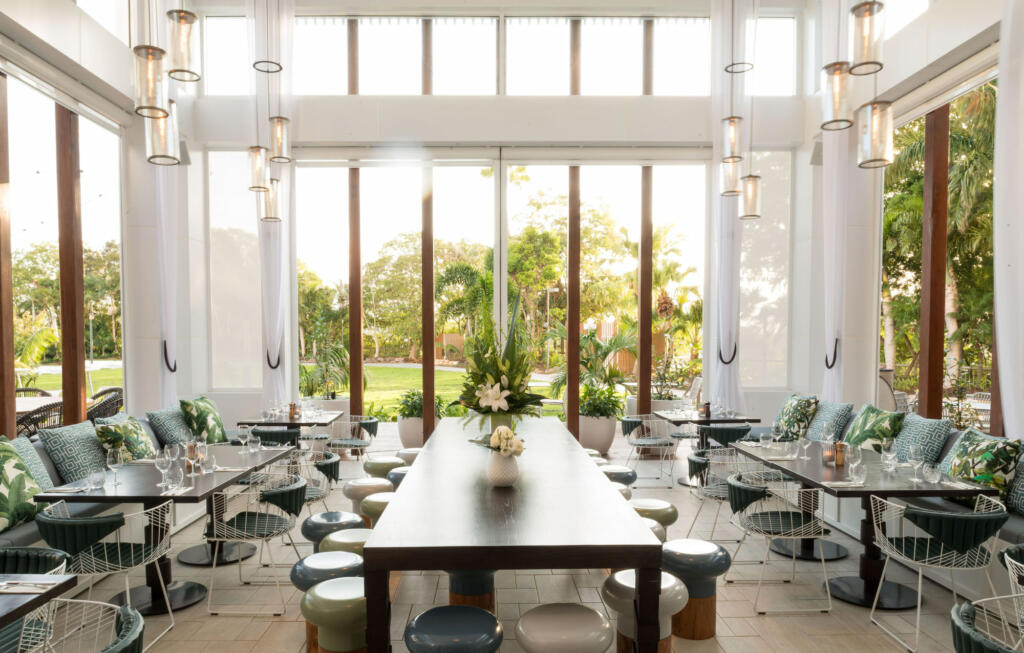 If you're a Gold Coast local or just visiting the sundrenched town for a tropical getaway, a lazy afternoon or a wild night at the Garden Kitchen and Bar is an absolute must-have. On your way into this bar, which is found on the ground floor of The Star Casino, be sure to make a stop at the cascading foliage that makes for a grand entry to the venue – it's the perfect Instagram backdrop. Then, you can step into the sunny outdoor bar and dining area for a night to remember. 
Beyond the ever-so-stylish and impressively designed area, the food and drinks are the main event here. You can opt for a more formal affair with Tasmanian Salmon and charcuterie platters or go for something as simple as a bowl of hot chips. As one of the main attractions of the casino, it goes without saying that you can expect a seriously impressive list of kick-ass drinks to choose from. Whether it's a cocktail and aperol spritz or a beer and basic spirits kinda day, you'll find exactly what you're looking for right here. When you're ready to step out for a smoke, just pop back inside and ask one of the friendly staff members to direct you to the nearby indoor smoking room. You can even have a play on the pokies while you're there. 
Where: 1 Casino Drive, Broadbeach 
Stingray Party Lawn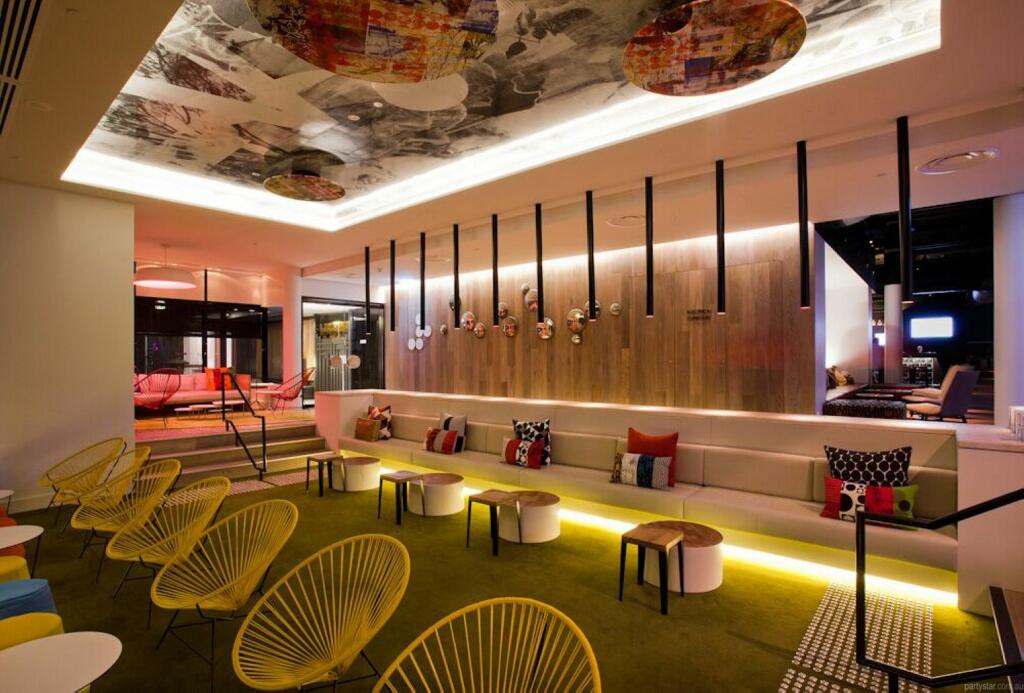 Steer away from the Gold Coast's usual scene and you'll find a stylishly eclectic place to catch up with friends or enjoy a night out. Stingray Party Lounge at the QT Hotel is the perfect mix of coastal connections paired with Mexican vibes, and it's almost too good to be true. 
With a crowd that blends tourists and locals, nights here come with an air of fleeting fun. Think: Pop art, lounge booths surrounded by a sun-kissed atmosphere and weekend DJs to give you the beats you need to cut shapes into the early hours of the morning. If you're just in town for a fleeting weekend, this is the place you'll want to visit to make all your whimsical holiday moments – the kind that you'll still be telling friends back home about for years to come. Plus, with a dedicated smokers area, you can quite easily pop out for a break when you need and then come back in to dive into the fun.
Events
WICKED SPECIAL EVENTS
Follow

Wicked Nightlife on Instagram